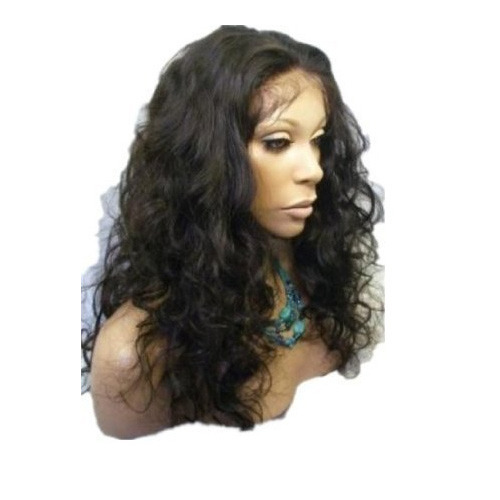 Many people use different kinds of wigs for different reasons. One of the reasons is to choose various hairstyles. However, like your hair, your wig also needs to be maintained. Without any maintenance, the wig can get damaged very soon. But it is important to know what kind of wig you are using. Maintaining a synthetic hair wig is different from the maintenance of lace hair wig. Here are different ways through which you can keep your wig from getting damaged.

Wash your Wig Once in Two Months
Unlike your hair, you do not need a wig every week. You can wash your wigs once in one or two months. However, this depends on how much you are using the wig. While washing your wig make sure that you are using cold or mild water. Use a few drops of shampoo for your wig but make sure that you are not putting it on the scalp. Avoid rubbing the scalp or the hair like you do with your own hair. Make sure that you comb your hair while shampooing the wig so that they do not get tangled.

Make Sure you Condition your Wig
Conditioning your wig is as important as conditioning your own hair. This is to smoothen the hair of the wig. Once you have conditioned the wig, ensure that you comb the wig to avoid tangling of the wig. You can use your fingers or a wide teeth comb to comb your wig. However, you have to be careful that you do use conditioner on the base as it can loosen the knots of the hair at the base.

Do not Use a Blow Dryer for your Wig
No matter how high the quality of your wig may be, do not use a blow dryer to dry your wet wig. Squeeze the water from the wig and use a towel to dry it off. Also, avoid twisting the wig to drain out the water. Let it dry off naturally by keeping the wig in a ventilated place instead of keeping it under the sun.

Comb your Wig as Many Times as you can
Combing your wig is necessary to avoid it from getting tangled. So, make sure you comb your wig while washing it and after it has dried. Also, wigs need to be combed with a metal or steel comb with wide teeth. However, it depends on the style that the wig has for combing. For example, for a curly hair wig, you should use your fingers to comb it.

Where to Buy Different Kinds of Wigs?
There are different kinds of wigs that are available in the market. However, the best among them is lace wigs. There are many manufacturers of these lace wigs. You can contact a lace hair wig manufacturer to order your wigs in different styles.

Most of the manufacturers of these wigs are also suppliers. Hence, you can choose a lace hair wig supplier, who offers a high-quality lace wig. You can also get quotes from them for bulk orders.
This entry was posted on May, 21, 2020 at 17 : 51 pm and is filed under Lace Hair Wig. You can follow any responses to this entry through the RSS 2.0 feed. You can leave a response from your own site.